Any , an acronym for About New York , is an artist who has recently approached street art. His name implies the dazzling love for the Big Apple that permeates all his works, but also the desire to be "anyone", confused in the New York crowd. His face are the symbols of the big city, his goal, to share his passion.
Graduated from the Pietro Selvatico art institute, he attended the Academy of Fine Arts and the Faculty of Architecture in Venice . He began to paint during school by participating in some exhibitions including Bevilacqua La Masa , both in Padua and in Venice and at the Muse in the Ghetto .
His debut technique was watercolor , and then he switched to oil painting by attending the ateliers of Busan and Galuppo . He then moved on to acrylic , progressively eliminating the materiality of the colour, up to pure charcoal. During his years at the Academy he studied with Ken Damy and Ernesto Francalanci , thanks to whom he developed a passion for photography, later becoming a professional photographer.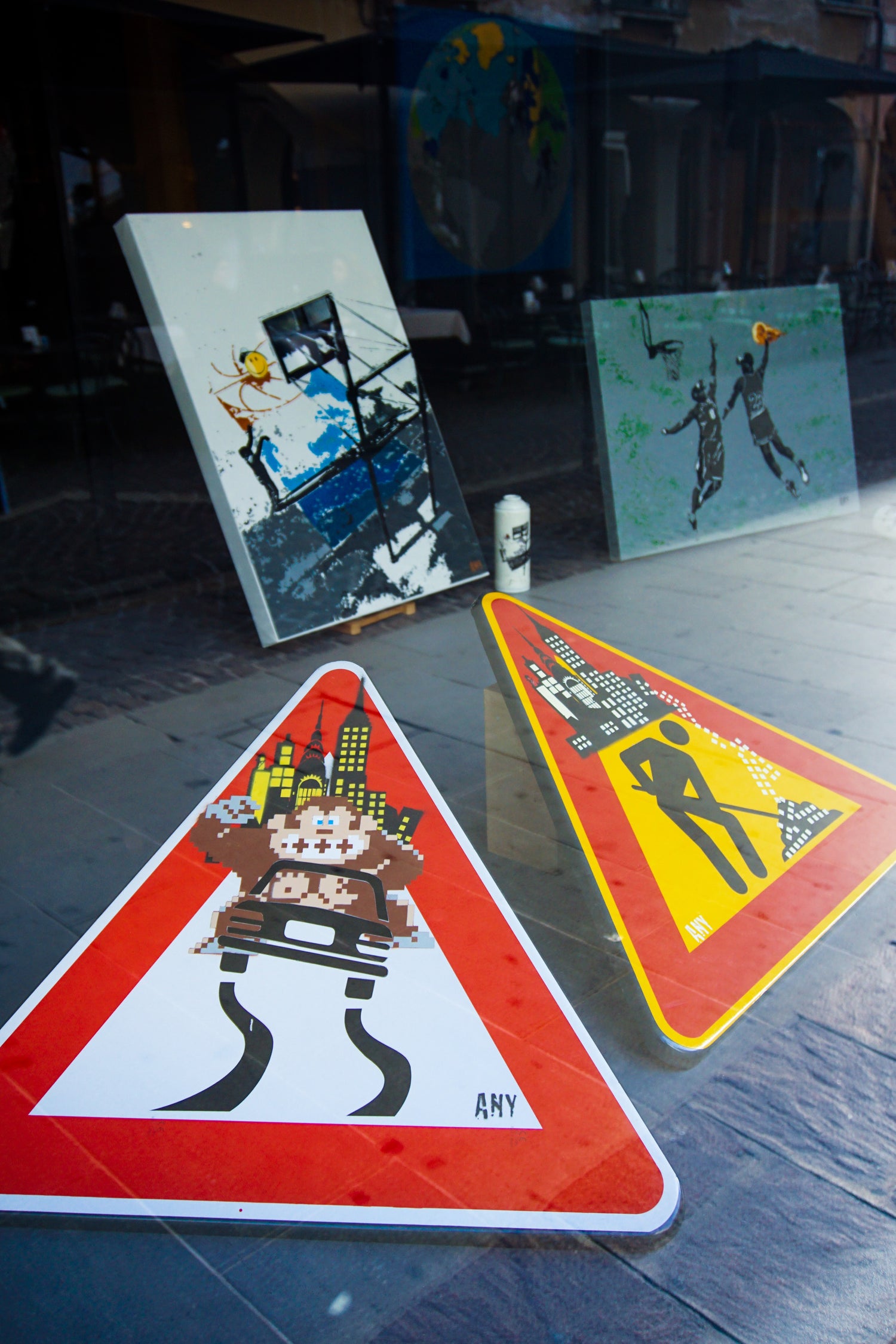 Recently, also thanks to the continuous trips to New York , he has returned to painting, picking up where he left off, or rather with the charcoal technique, enriched, this time, by incursions of colour. Just wandering through Bushwick , a Brooklyn neighborhood that has become an open-air art gallery for street artists, he was fascinated by the works of the greats, and in particular by Kobra .
Hence the decision to " streetartize " his works using the stencil technique. Many works are inspired by his own photos.
Broad gazes that embrace a city and its symbols, before being captured by a detail, suddenly focusing on people and their lives, told by a moment, an emotion . But it is in the fleeting and personal reflections that the gaze opens up again, giving it back a broader vision that now rests on the social and civil issues that make New York the glittering mirror of the civilized world .
Featured works
Vendor:

Regular price

€100,00 EUR

Regular price

Sale price

€100,00 EUR

Unit price

per

Vendor:

Regular price

€100,00 EUR

Regular price

Sale price

€100,00 EUR

Unit price

per